Lemons.ca - A great name to use in the UK?
I saw lemons.ca for sale on Flippa and thought it was an interesting domain. I would much prefer the singular version of this domain but even the plural interested me enough to follow it through and click on the listing.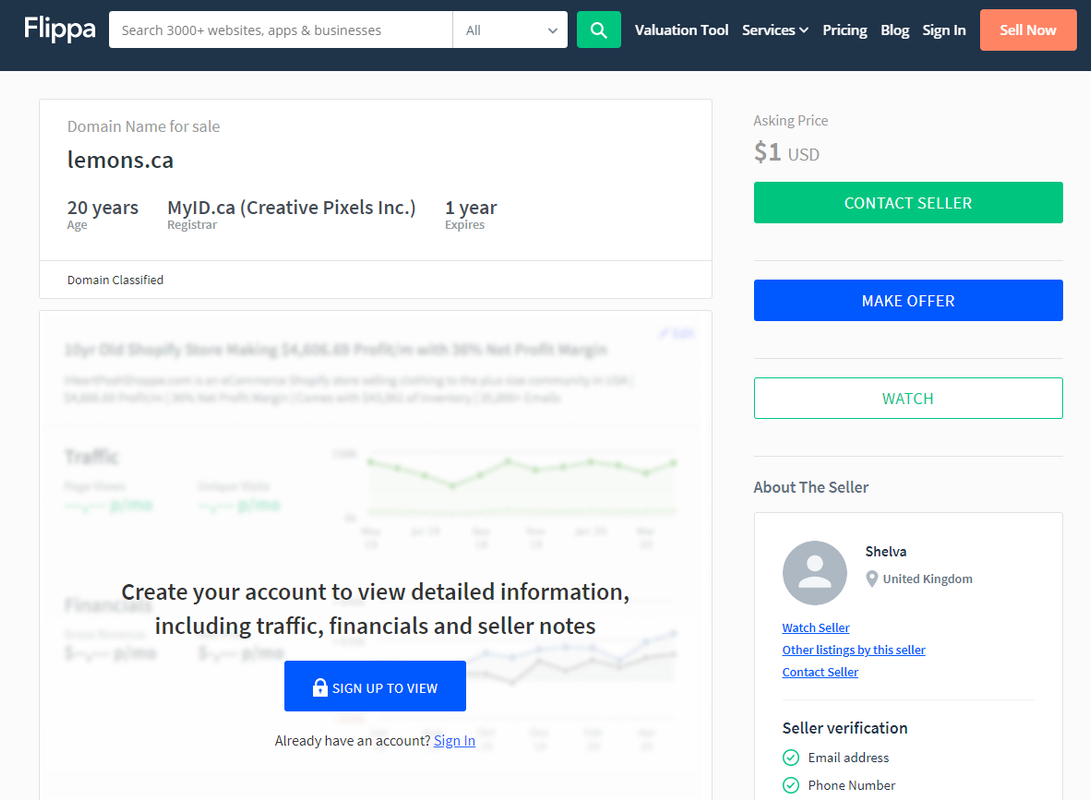 You can see quite clearly that the seller is Shelva from the United Kingdom and I found that interesting so I punched the name into the URL bar and it came up at Dan.com listed by Visual Media with an interesting forwarding address at: dan.lemons.ca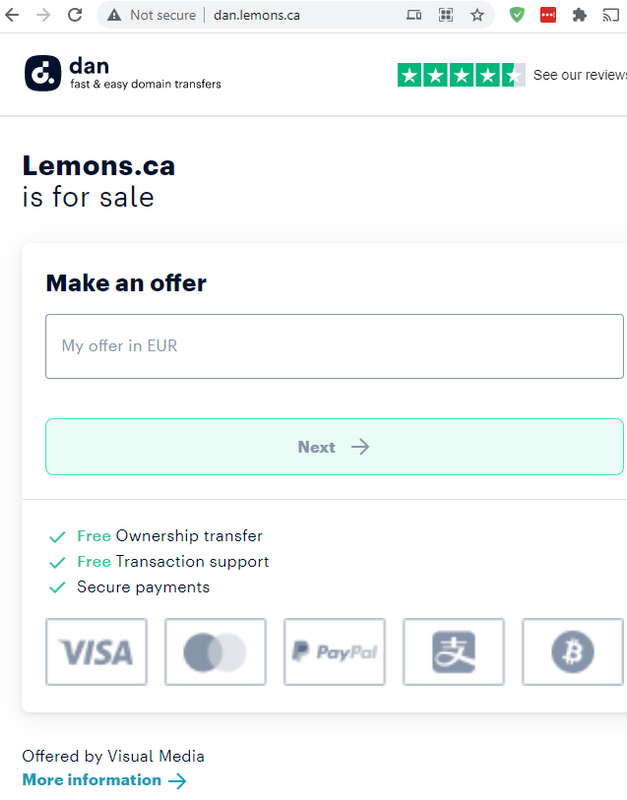 If you follow that link through it finally gets to" https://dan.com/buy-domain/lemons.ca
When you get to Visual Media you can click on all listings: https://dan.com/domain-seller/visual-me … =relevance which clearly shows a domainer that is looking for payment in European currencies. The domainer has lots of European domains and to me it looks like is not a Canadian.
Further more whois is also quite interesting first you finally get a selling price.

Then you get to the whois data: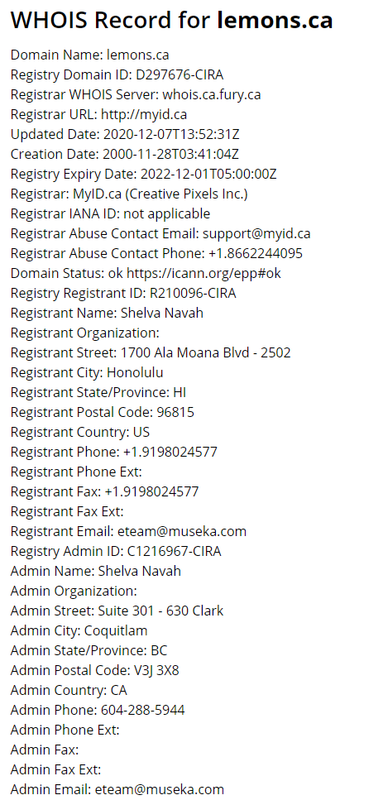 So interestingly enough the evidence points to the possibility that a NON Canadian owns this domain.
Now not to pick on this person, but I come across this fairly often and a little spiteful part of me says report them but my common sense always prevails and I realize there is more to every story. So the envious part of me that wants that domain needs to pay the asking price of $95k USD or just be quiet and move on.

So as much as I am talking about lemons today it could be thousands of similar domains and it highlights that there are probably some prime domains registered (not in use) that try to disguise Canadian presence but really are owned by out of country investors.
The same goes for most domains that have to meet a residency requirement, can be .us or any other similar extension like .eu for instance. It makes you wonder how thoroughly each registry is perusing the whois/ownership data to assure the residency requirements are met.
Here is a short list of extensions needing residency requirements:
.US - US Presence
.EU - EU Presence
.UK - Admin in UK
.CA - Canadian Presence
.DE - Admin in Germany
.ASIA - Contact in Asia
Now some of you are probably asking yourselves if I never report them, and just move on, what was the purpose of this article. Well you know... I asked myself this as well and I came to the conclusion as a domainer I am impressed with how creative some of these sellers are and I hope they sell their domains... I mean as a domainer myself what more could I say?
Discuss this topic at: